Sunday, August 6, 3:00 PM - 5:00 PM
Cotilla Gallery, Alvin Sherman Library.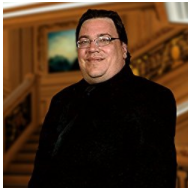 William Brower is the first U.S. Ambassador to the Titanic Heritage Trust a nonprofit group that preserves the legacy of the R.M.S.
Titanic. Brower's research into the ship led to the publication of his books Titanic the Legacy Remains Artbook; Touched by the Titanic; and How to Rearrange Deck Chairs on the Titanic. He helped as a historical consultant to the film The Last Signals as well as the video game Titanic Honor and Glory.
This program is free and open to the public.
Please Register Online before August 5, or call 954-262-4613.