Recommended for ages 6 – 10, siblings welcome
Monday, August 1, 7:00 PM - 8:00 PM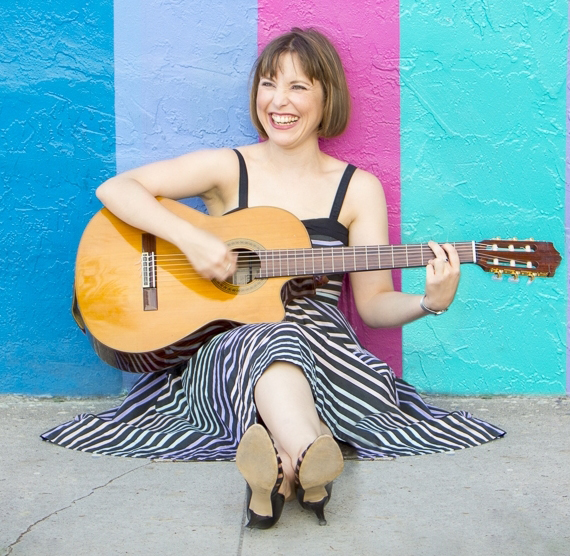 Sing! Dance! Play! Families explore a joyous blend of musical games, songs and dances from a different region of the world each week with international touring family musician and teaching artist Alina Celeste.
Alina's brand of catchy, relevant and historically rooted music was born in her classroom, and has traveled around the world!
Enjoy stories and explore different cultures around the world with multicultural folktales and tall tales: click here for stories from North America!
First Floor, Program Room 1017

Thursday, August 4, 10:30 AM - 11:15 AM
Stories, songs and a puppet show with our very own Shermanettes,
winners of South Florida Parenting Kids' Crown Award!
Second Floor, Cotilla Gallery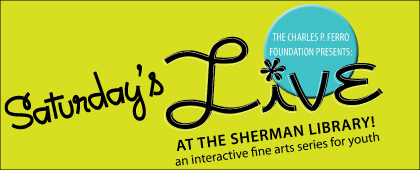 Tangles of Tales!
Recommended for ages 6 +, younger siblings welcome with caregiver
Saturday, August 6, 2:00 PM - 3:00 PM
Grey Seal Puppets present a mix of original and traditional folk tales in this fresh take on puppet shows! Three favorite folk tales from around the world come to life with a touch of the familiar and a taste of the new. Using a variety of puppet styles, "The Frog Prince" from Germany, "Three Billy Goats Gruff" from Scandanavia, and "The Three Little Pigs" from England are each told with refreshing wit and wisdom.

First Floor, Alvin Sherman Library

Crafternoon for Kids! Ages 4-7

Wednesday, August 3, 2:00 PM - 3:00 PM


Drop in and make a fun new craft project each week!


First Floor, Alvin Sherman Library


Summer S.T.E.M. for Tweens! Ages 8-12

Wednesday, August 3, 2:00 PM - 3:00 PM


Build! Create! Investigate! Join us as we explore S.T.E.M. concepts with awesome activities, excellent experiments, dynamic demonstrations and phenomenal guest presenters. This week we welcome NSU's Sea Turtle Conservation Program to learn how we can help the sea turtle population in South Florida. Registration required. Registration opens Thursday, July 28th.

Be sure to arrive a few minutes early! Check-in begins at 1:45 PM on the day of the program.

Second Floor, Conference Room 2053

Your child will need an Alvin Sherman Library Card to register. Apply online!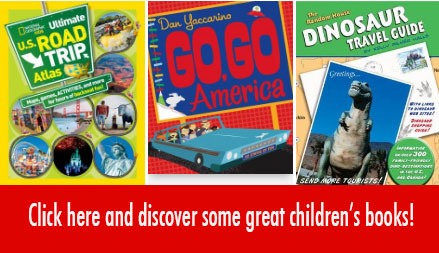 Young Authors Summer Reception (Ages 13 -18)
Thursday, August 4, 3:00 PM - 5:00 PM
Join us for a reception celebrating the 2016 Young Authors Summer Workshop Series! Celebrate a creative summer by sharing your writing and networking with fellow authors! Light refreshments will be served.
The Young Authors Summer Series is supported by generous contributions from the Jason Taylor Foundation and the Erwin and Barbara Mautner Charitable Foundation.

First Floor, Program Room 1017

Sherman Yarn Lovers
Saturday, August 13, 10:00 AM - 12: 00 PM
Join other yarn enthusiasts and learn more about knitting and crocheting.
A monthly program for those who want to learn how to knit/crochet or who already do and want to learn more! Monthly meetings will include hands on instruction and programs on a variety of topics including what is the best yarn for your project, tricks and tools, how to read a pattern, and more. Bring a project you are working on or just your curiosity!
Second Floor, Conference Room 2046
Learn more about the American presidential process and how it works.

In August, 1920 women in the United States gained the right to vote after the Nineteenth Amendment to the American Constitution, aka the Susan B. Anthony Amendment,  was finally ratified by a majority of states. In this presidential election year the women's vote may play a decisive role.

Learn more about how women gained the vote and how the American Suffragist movement worked for almost eighty years to get this legal right. Watch a film about the American Suffragist movement and take part in a question and answer discussion afterward led by Dr. Kathleen Waites, NSU professor in Literature and Modern Language in the NSU College of Arts, Humanities and Social Sciences.

Alvin Sherman Library, Research, and Information Technology Center
Computer Camp: Drop in Computer Help
Tuesday, August 2, 1:00 PM - 2:30 PM
Do you need assistance using the computers? Do you need to learn how to open a free e-mail account or practice going online and exploring the Internet? How about learning how to download apps or eBooks using your device?
Learn how to download free eBooks/eAudio with your Alvin Sherman library card and get help using your iPad, Kindle or other tablets.
Please register online or call 954-262-5477.
Second Floor, Lab A
Genealogical Society of Broward County Program Monthly Meeting
Sunday, August 7, 12:00 PM - 4:00 PM
Have you ever thought about starting over on your genealogy research,  need some guidance, or are just beginning to research your family history? Come hear what Thomas MacEntee decided to do and what you can learn from his recorded webinar: "My Genealogy Do-Over – A Year of Learning from Research Mistakes."
The Genealogical Society of Broward County (GSBC) meets monthly at the NSU Alvin Sherman Library on the first Sunday of every month except when there is a holiday. Meetings begin with an open lab from noon to 1:15  PM. The open lab is followed by a general meeting at 1:30 PM with the program presentation beginning at 2 PM in room 2053. Meetings are free and open to the public. Visit www.gsbcfl.org for information about GSBC.
Second Floor, Lab A