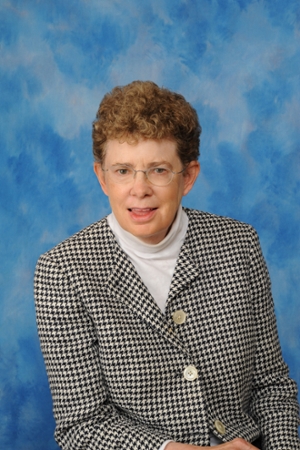 Director, Cardiovascular Research
Professor, College of Osteopathic Medicine, Nova Southeastern University
Professor, College of Pharmacy, Nova Southeastern University
Mariana Morris, Ph.D., is an internationally recognized research scholar. Her research has focused on cardiovascular disease, diabetes and chemical toxicology. She began her career at the University of Southwestern School of Medicine where she received her Ph.D. in physiology. Dr. Morris is currently professor of medicine and the director of the Gulf War Illness (GWI) Research Program Consortium at Nova Southeastern University, College of Osteopathic Medicine. The GWIC program is funded by the Department of Defense with the goal of conducting integrative basic and clinical studies to lead to effective disease treatments.
Dr. Morris previously served as a professor of physiology and pharmacology at Wake Forest University and then continued her professional career as the Chair and professor of Pharmacology and Toxicology and Assistant Vice President for Graduate Studies at Wright State University in Dayton, OH. She was awarded the title of Brage Golding Distinguished Professor of Research in 2010 due to her research on hypertension and the cardiovascular complications of diabetes. She has over 150 publications and has received continuous grant support from national sources.
In addition to her involvement in research, Dr. Morris served on numerous National Institutes of Health review panels, has been active in the American Heart Association and the American Society of Pharmacology and Experimental Therapeutics. She has a long standing interest in international research collaboration, particularly with scientists at InCor Heart Hospital in Sao Paulo, Brazil. She received a Fulbright award for teaching and research and is currently a member of an elite Brazilian program entitled "Scientists without Borders" which promotes faculty, student interchange. Morris has established and served as director of numerous federally funded programs designed to encourage members of under- represented minority groups and students with disabilities.