Congratulations to all our winners in this year's contest.
Each year, we receive approximately 2,000 entries from more than 100 middle and high schools across the state of Florida. All contest submissions are judged by a panel of volunteer educators and community members. Judges select the winners based on the thoughtfulness and uniqueness of the student's reflection; the clarity of their message as expressed through their project; and the level of skill and creativity evoked through their writing, art, or video production.
Prizes for the winners have included up to $1000 per student plus additional monies awarded to their teachers and schools, all-expense paid chaperoned trips to Washington, D.C.'s historical sites including the U.S. Holocaust Memorial Museum, private tours of the Craig and Barbara Weiner Holocaust Reflection Resource Center, meetings with Holocaust survivors, and an annual awards ceremony and reception on the NSU campus.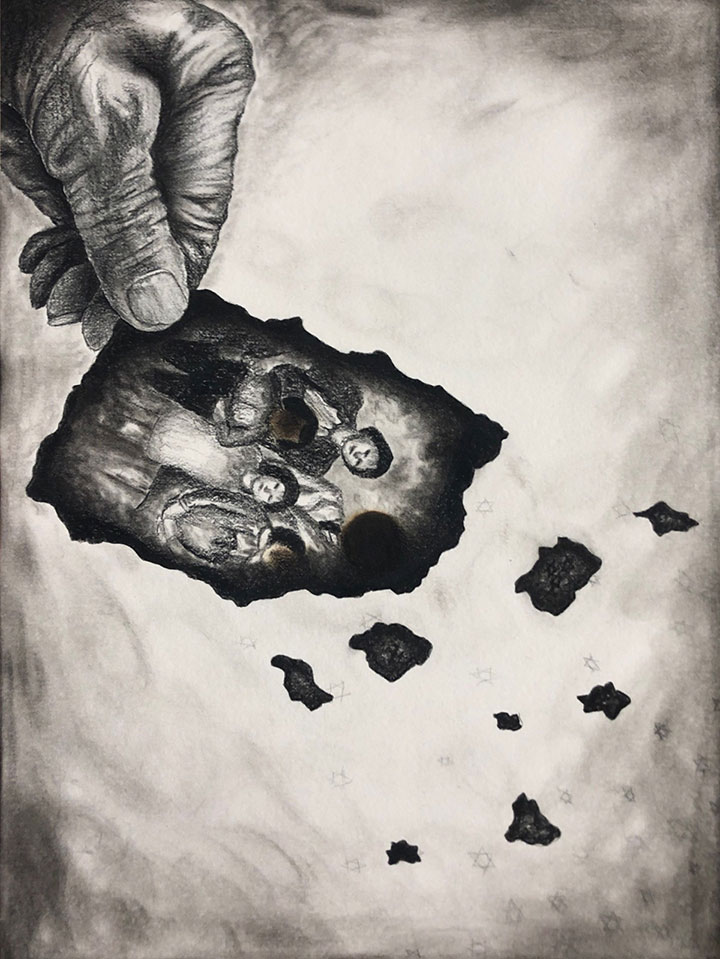 1st Place  |  "The Ashes of our Lives"
Art
By Ana Valdes
Teacher: Judy Hainsworth
Cypress Bay High School, public, 9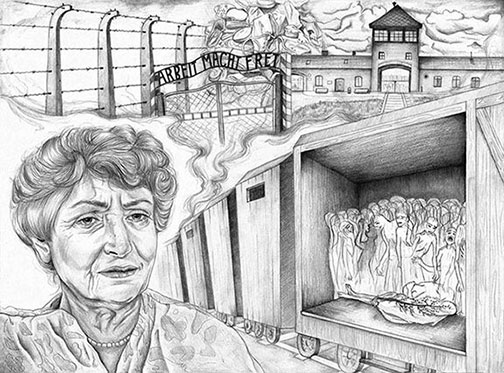 2nd Place  |  "Bitter Memories"
Art
By Ruby Feng
Teacher: Leah Gentry
Seminole High School, public 9
1st Place  |  "Over the Tall Grass "
Essay/Poem
By Anna Zavadski
Teacher: Brendan Walsh 
NSU's University School, private 9
Marie Silverman, a strong yet soft-spoken woman who's faced the Holocaust's terrors sets the example for people all over the world. Her testimonial teaches us to be the kinder versions of ourselves who don't give up hope and keep up morale no matter what...
2nd Place  |  "A Never-Ending Saga"
Essay/Poem
By Joshua Ogline
Teacher: Earl Post
Braden River High School, private/public, 10
The world is like a television, And we are her viewers, She suffocates us in her media, All while we lay back and consume her entertainment...
1st Place  |  "Can't you See I'm Human?"
Art
By Madeleine Merrick
Teacher: Chelsea Dittrich
Sunrise Middle School, public, 8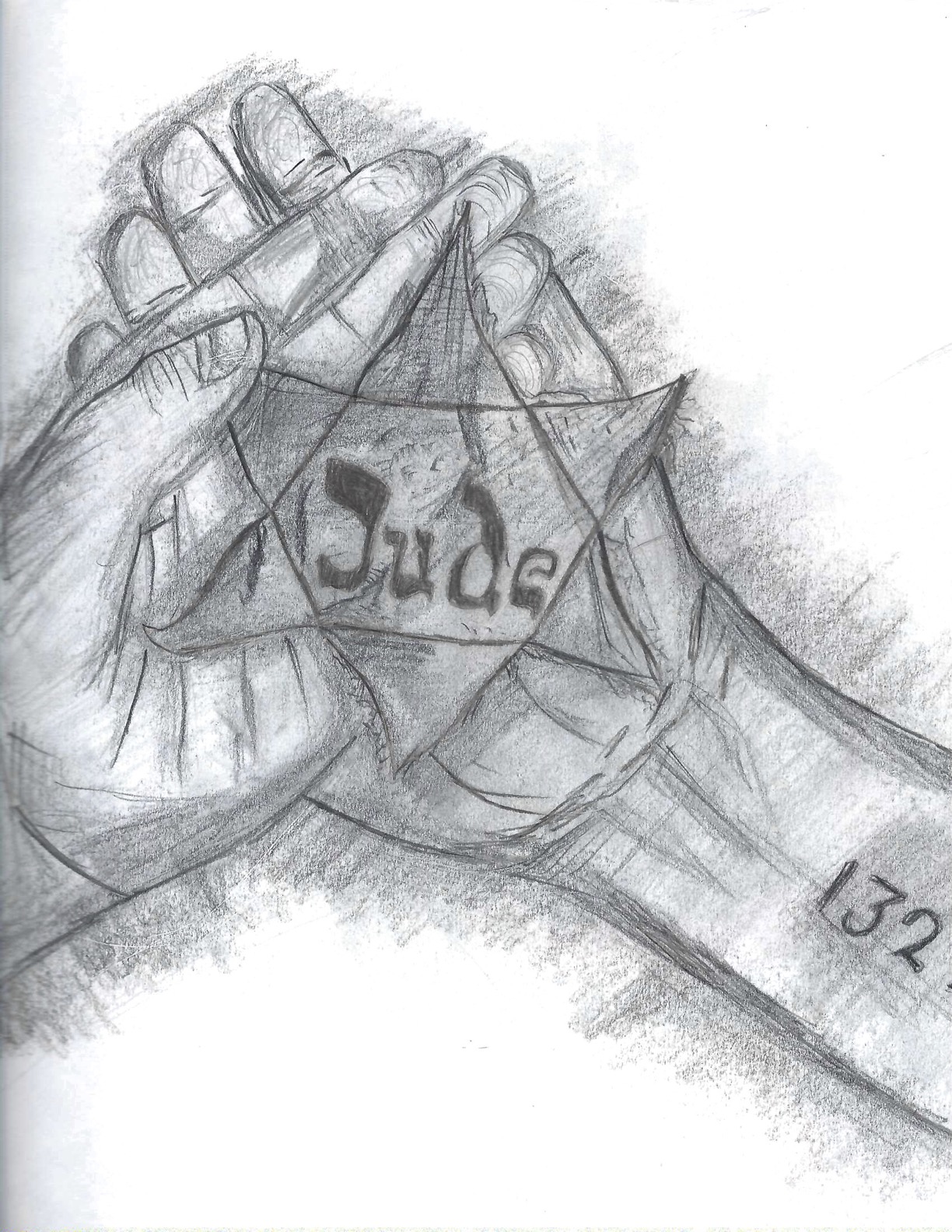 2nd Place  |  "Never Forget"
Art
By Jack Armstrong
Teacher: Angela Tillman
Villa Madonna School, private, 7
1st Place  |  "Silent"
Essay/Poem
By Sofia Fernandez
Teacher: Theresa Schrager
Falcon Cove
A young teenage girl crept out of her home, Heading toward the dark forest behind her house, Unpleasant odors filled the air, As sounds and voices grew louder ...
2nd Place  |  "Alone"
Essay/Poem
By Lauren Bryan
Teacher: Sheri Brandt
The Weiss School, private, 7
You live a small life, You go to school with 20 friends, even despite random differences. You are all the same, You are not alone....