Due to the variety of Android devices, some steps may be different for some users. If you are confused about your options, or encounter any concerns while setting up your mobile device, you can always contact the NSU Help Desk for assistance at: (800) 541-6682, ext 24357.
These screenshots are from a Samsung Galaxy S9 Smartphone

Step 1:
Locate and tap the
SETTINGS
icon which should resemble one of these images:


Note: Your Android device may have a different SETTINGS icon than the ones pictured above.
SETTINGS should be among the first page of your application icons, or you may find SETTINGS by tapping the Menu button on your device.
Step 2: Locate and tap Accounts and backup

Step 3: Locate and tap Accounts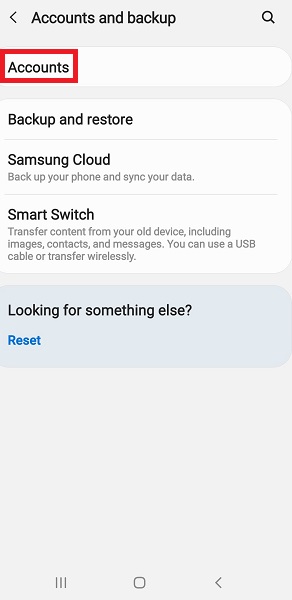 Step 4: Locate and tap ADD ACCOUNT (usually at the bottom of your screen)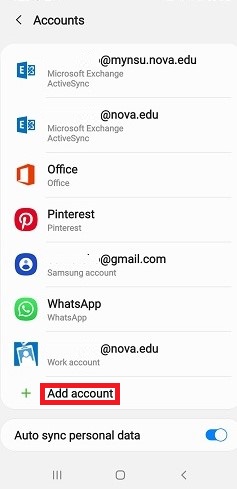 Step 5:
Locate and tap
Email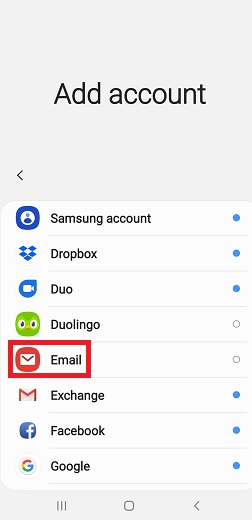 Step 6: locate and tap Office365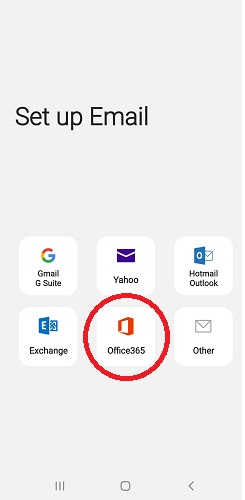 Step 7: Type your complete Nova Email Address (Student/Alumni: user@mynsu.nova.edu ... Faculty/Staff user@nova.edu) tap Next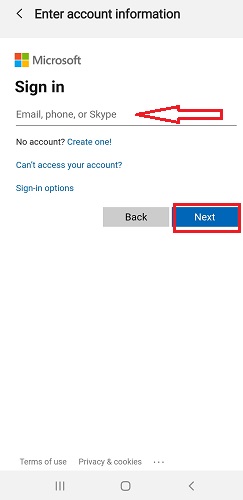 Step 8: Tap Work or school account ...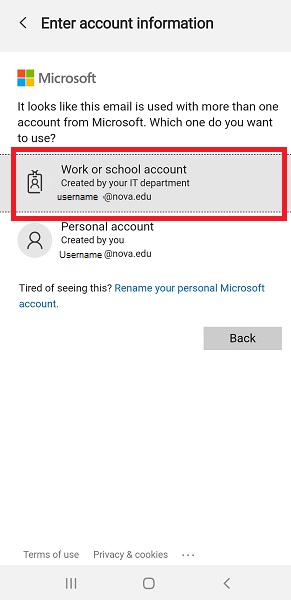 For additional security measures you will be redirected to the NSU email login page to complete the  Multifactor Factor Authentication MFA.
     FYI: For first time users that have never log into the NSU email please go to sharkmail.nova.edu to complete the MFA setup
Step 9: Complete all required Field (verify that the Email Address is correct then enter your Sharklink Password) tap Sign in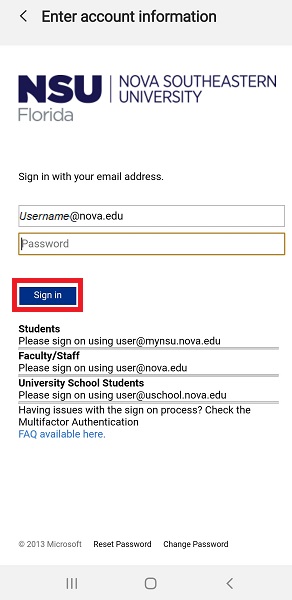 Step 10:
Use whichever option was selected for your MFA code delivery, Enter delivered
code,
check to box "
Don't ask again for 14 days
" Tap
Verify
after.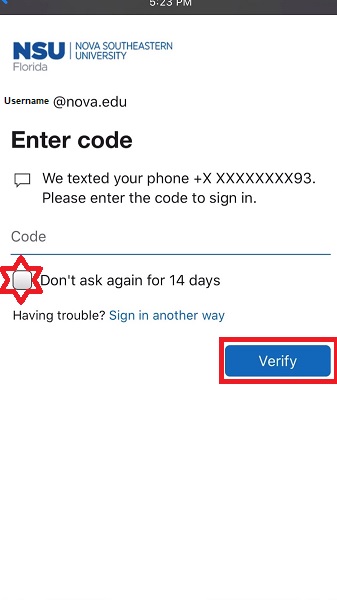 Step 11: Click continue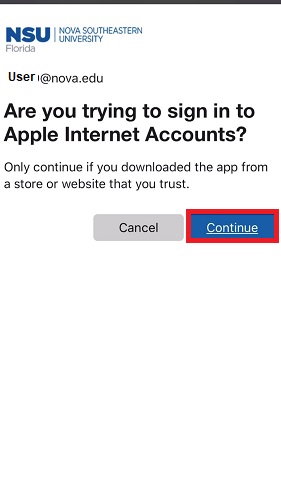 Important Information
Go to the Mail app and select the Nova account to check if you can see your emails. Depending of your connection and the amount of emails in your inbox can take up to a few minutes to see your emails.

If for some reason you can't load the emails or configure completely the account, you can try these steps:

restart the phone and try again.
Change the Internet from WiFi to the Data Plan or vice versa and try again.
In the event you encounter any technical difficulties, please contact the Student Support Help Desk at 954-262-4357.