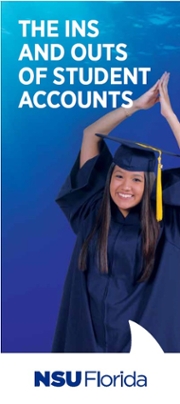 Are you trying to figure out how to manage your student account? Check out our quick reference guide "The Ins and Outs of Student Accounts" to get you started.
If you have remaining questions, we are here to help you take stock of your financial responsibilities and build a positive track record of account management. Visit "Contact Financial Aid and Academic Records" for a way to get in contact with us that works for you. 
Newly Admitted Undergraduate Students
Students who will be living on campus must settle their accounts before check-in day. Charges for tuition, fees, and student health insurance are posted once you register for classes.
Finalize Your Account for Prior to Move-In
 For a more in depth explanation of your student account, also visit our student account page.