WebMail Help Topics
Problem Report

When you click on the problem icon on the main toolbar, you will be able to send a problem report in case you need help.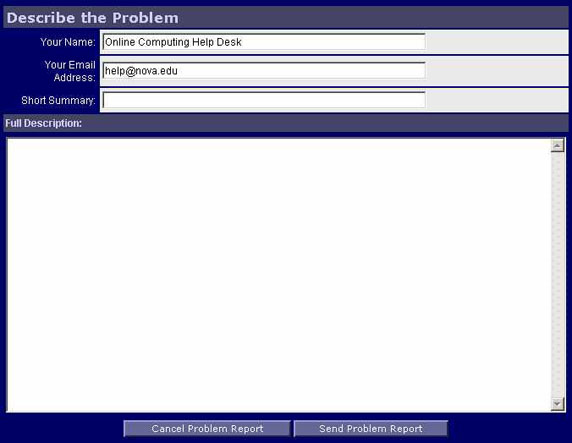 Next to Short Summary, type the nature of the problem.
Under Full Description, type a detailed account of the problem you are having. If possible, enter your browser and version and your internet service provider.
Click on Send Problem Report to send it. Click on Cancel Problem Report to get to the previous screen.