WebMail Help Topics
Login Instructions
Go to http://mail.nova.edu. You will see the following: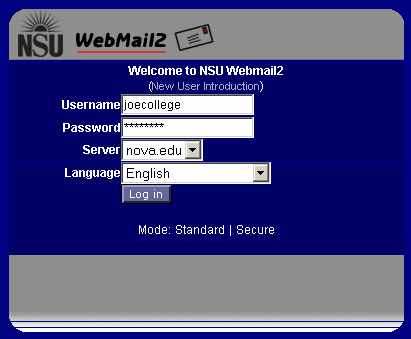 If you do not determine what mode you would like to be logged in with before you enter your username and password, you will automatically be logged in using the Standard mode.
By clicking on Secure you will be taken to https://mail.nova.edu where you will be allowed to log in. Secure mode encrypts your messages, which protects the privacy of your message. Please be advised: secure mode may be slower than the standard mode.
Enter your NSU email name (SharkLink ID) and password in the appropriate fields. Press the Enter key or click on the 'Log in' button.